This month,
I connected with several previous International Foodservice Manufacturer's Association (IFMA) Silver (and Gold) Plate Winners in healthcare to gather their career advice and wisdom.
These individuals have achieved tremendous success in their careers, have coached and mentored others, have led and served in association volunteer leadership capacities, and have elevated healthcare foodservice. I'm honored to share their advice and wisdom.
Not surprisingly, there are some common themes, including:
Excellence and Contribution
People Focused
Being Present and Having Presence
Ongoing Learning
Specifically, many in this group talked about passion for their work, seeking excellence, and focusing on others in the journey.
At the end of the post, Randy Sparrow, the 2023 IFMA Silver Plate Winner, shares more specifics about his journey and his career advice for others.
Bruce Thomas' Top Ten List of Career Advice
#10
Service your organization well.
#9
Stay on top of your game
#8
Find out what best practices are and make every effort to bring them into your organization
#7
Hire the right people
#6
Be the consummate professional
#5
Contribute to your community
#4
Serve your professional group and industry
#3
Get involved and give back to this industry
#2
Network- Network and Network again
And finally:
#1
Be passionate about what you're doing.
The best advice I was ever given:
If you're not passionate about what you're doing, find something else to do!
Bruce Thomas, 2009 IFMA Healthcare Foodservice Silver Plate Winner
while serving as Associate Vice President of Guest Services Geisinger Health Systems
Current:
Enjoying retirement!
I'm not surprised that Bruce provided a list. He knows what it takes to execute -- He strategizes, prioritizes, and develops people and the plan to get there.
Excellence and Contribution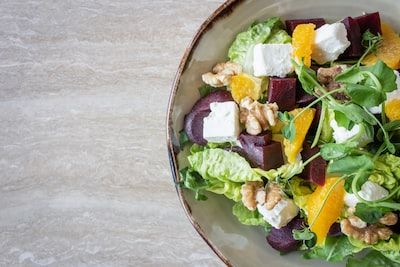 "
Do not accept what is not acceptable.
It seems so simple but in food service, it can be easy to walk past food that is not what it should be with the many competing priorities running around in our heads. The extra time spent focusing on quality will come back tenfold."



Angelo Mojica, PhD, MPH, RD, CEC 2013 Healthcare Silver Plate Winner


while serving as Director of Nutrition & Services/ Associate Professor University of North Carolina (UNC) Hospitals/UNC Gillings School of Global Health

Current: Vice President, Johns Hopkins Medicine

Angelo also shared: "When you take a new job, do not make changes for at least several months. People want to prove their worth when they start a new position. My experience with this approach is that it can harm the new relationships you are attempting to develop with your new team. Your team knows what the problems are and having you point them out as you walk in the door will just make them resent you. Remember that they have lived with the problems for much longer than you."

He provides this advice to new leaders onboarding in his organizations:

"Remember that I can talk about my mother and her quirky habits but you have not earned the right to also talk about her. Now if you live in my home for several months, then it becomes more acceptable for you to give your opinions about my mother and her quirky habits."

Julie: Angelo is passionate about the healthcare food experience -- he has implemented a variety of innovative food programs that have positively impacted the reputation of healthcare foodservice.
TONY ALMEIDA, 2010 HEALTHCARE SILVER PLATE WINNER


while serving as the Director, Food & Nutrition, Environmental, Host Services Robert Wood Johnson University Hospital

REACH OUT AND CONGRATULATE TONY -- HE'S NEWLY RETIRED!
JOIN ASSOCIATIONS, NETWORK, AND VOLUNTEER
"In my 48 years in Healthcare Food Service and the past 32 years as Director of Food & Nutrition at Robert Wood Johnson University Hospital, the best advice I can share with anyone involved in a leadership role is joining a professional association and network, network, network."

Julie: Tony can teach all of us how to network! His phone a friend network is wide and deep which has served him well.
"I truly believe that my involvement with AHF and previous legacy associations made me a much better leader and person.

When you get to meet and build relationships with the healthcare leaders in the industry it makes you grow both personally and professionally."
"Always give back to your industry by getting involved in local and national associations by serving on committees and Board of Director positions."

"Don't ever underestimate the positive impact foodservice has on our patients, employees and visitors."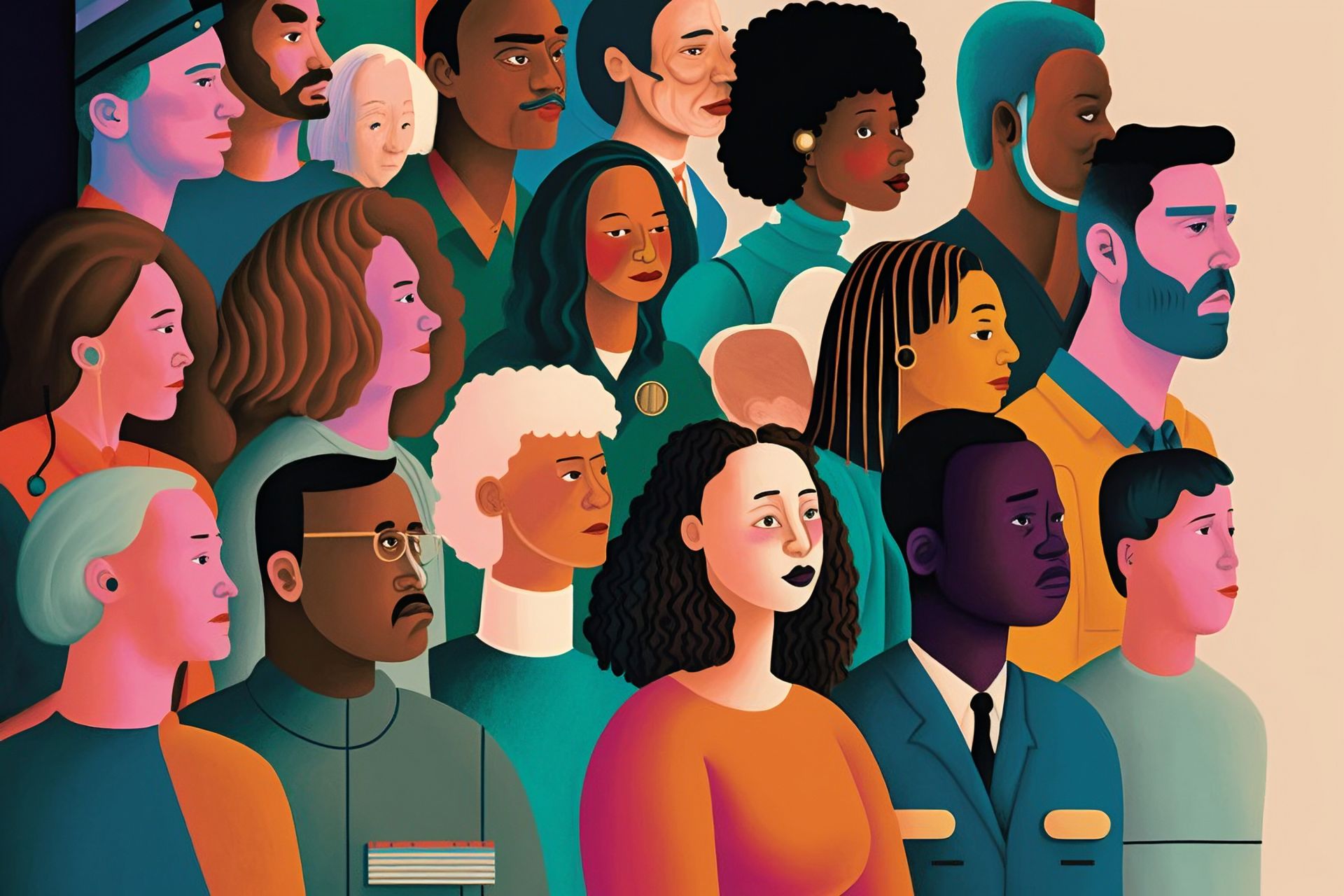 I DIDN'T KNOW TO DREAM THIS!

I've known since the age of 12 that I wanted to become a Registered Dietitian. What I didn't know at the time was where the perseverance and journey would take me. In 2021 after receiving both the International Food Service Manufacturer's Silver and Gold plate award, I mentioned in my acceptance speech that this was a "lifetime achievement but was not the end". I was astonished because I didn't know to dream of such an award or even think that I could have this level of success. At this point in my life, I still feel like there is so much left for me to learn and so it's not over.



Toni (Antoinette) Watkins MS, RDN 2021 Healthcare Silver Plate Winner and Gold Plate Winner


while serving as System Director of Food & Nutrition Services Riverside Health System

Current: Director of Food, Nutrition, and Environmental Services Riverside Health System

Toni goes on to say:"
My passion with leadership in the Food and Nutrition Service domain has evolved over 30 years. As I took on new challenges (sometimes without a choice), it forced me to do things that I didn't think I could do. Leadership was one of those opportunities. I think that it's important to not only focus on your goals but to leave yourself open for new experiences. Those new experiences may offer you something that you've never imagined.

My involvement with Diversity, Equity, and Inclusion (DEI) has been a new experience for me even as a person of color. I've realized that with my leadership experience and background, I have some insight regarding the DEI space. I've obtained DEI education and currently work with various committees to impart mentoring and education around this topic. I've realized that understanding DEI helps us to work best and accomplish strategic goals of the organization. What a great opportunity presented for people to be their best selves regardless of background.

A favorite quote is from Maya Angelou and she says, "We all should know that diversity makes for a rich tapestry, and we must understand that all the threads of the tapestry are equal in value no matter what their color."

My life has truly been mixed with rich threads from many individuals. I look forward to the next chapter…"

Julie: I know that DEI is a calling for Toni and she WILL make a difference for those teams or groups she leads or facilitates. She wants the best for people and actively helps them achieve their goals.
Eric Eisenberg, CEC, CCA, CDM, CFPP 2020 Healthcare Silver Plate Winner


while serving as Director of Dining Services, Rogue Valley Manor

Current:
Director of Dining Services, Rogue Valley Manor and Immediate Past President Association for Healthcare Foodservice

Be Present and Have Presence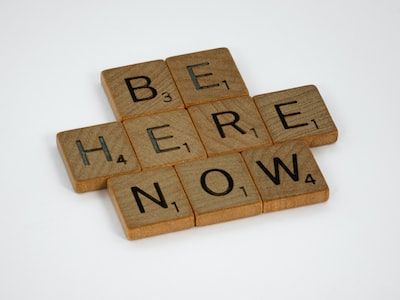 Patti Dollarhide, RD 2004 Healthcare Silver Plate Winner

while serving as Director, Nutrition Services Via Christi Regional Medical Center

Current: Farmer + Nutrition and Sustainable Food Interests


"Walk thru the kitchen every day."
"Show people you are interested in their work. At the hospital, it was by being visible in the work area and having people explain to me what they were doing…what keeps them up at night…what's new with their pets, families, hobbies, interests. Letting people know you care about their life, makes finding out how can we do things better at work together a breeze."

"Show your passion."
"Strike up a conversation with strangers about something unique/out of the ordinary, but be authentic. Don't talk about things you really don't know about ---they will see thru that in a minute. Maybe you are a girl who loves to turkey hunt, or maybe you play in a band, or make amazing quilts….. show that you are not all work and no play."

Advice from her mentors:
Ask questions of others. You already know everything about yourself. You might learn something if you ask questions and listen! John Pence, Director of Dining Services Kansas State University

"It's great to be empathic and understand a situation, but success comes when you combine empathy with the art of asking for the sale. That helps both parties get better together." Marty Rothschild, Retired CEO Aladdin Temp Rite

Sales advice from Cargill: "Focus on what can make money, save money or save time."

Julie: Patti has blazed a career path based on determination and passion. Plus, she takes the time the connect and give back!
Take Your Seat at the Table!
As a leader and expert in food and nutrition, don't hesitate to build your dream and make it part of your work. It's likely that no one will ask you to improve your food quality, develop local food relationships or integrate your clinical care in innovative ways across your system, as examples.

You will become known for your innovative work and partners will line up to both partner with and help you. Don't be limited by the scope described in your job description - take your seat at the table!

Diane Imrie, 2016 Healthcare Silver Plate Winner
while serving as Director of Nutrition Services, University of Vermont Medical Center.
Current: Director of Nutrition Services, University of Vermont Medical Center
Julie:
Diane was an innovator before innovation was popular. She has proven that local matters and has built sustainability programs that set the bar for others.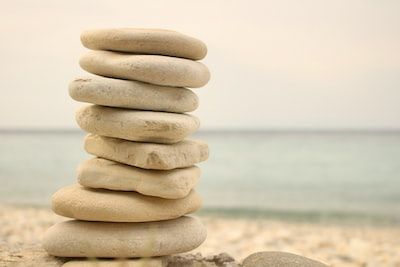 Patti Oliver, MS, RD, MBA 2017 Healthcare Silver Plate Winner


while serving as Director of Nutrition UCLA Health System
Current: Retired Administrative Director of Nutrition UCLA Health

I have been fortunate enough to report to a lot of great people in my life. My greatest mentor told me to "know your employees. Know their names and something about each of them." This can seem daunting when you have over 300 people reporting to you, but it was the best advice I have ever been given.

Another boss told me "Patti, you need to grow thicker skin." The fact that I starting crying makes me realize now that he was right on target.

One more great piece of advice was "If you are in doubt about sending that e-mail, wait until tomorrow to send it."

Julie: Her career advice mirrors Patti's patient, thoughtful and intentional approach - hallmarks of her self-awareness, learning, kind and gracious spirit.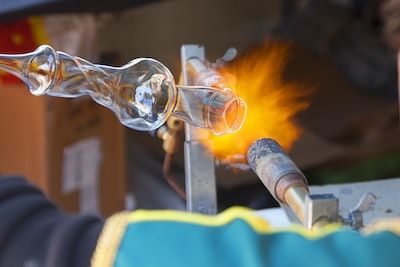 Mary Angela Miller, MS RDN LD 2008 Healthcare Silver Plate Winner


while serving as Administrative Director, Nutrition Services Ohio State University Wexner Medical Center
Current: Adjunct Faculty, Ohio State University; Owner KeepSafe Food and Retired FSD and Healthcare Administrator, OSU Wexner Medical Center

"Be open to what others suggest you pursue. Often they see potential in you, that can be developed, that you do not see in yourself. While interviewing for a job as Weight Management Coordinator Ohio State University Medical Center, I was taken aback when the Administrator asked me to consider also being interviewed for the Food Service Director position which was vacant at the time.

I was shocked. In my mind, I was in no way qualified to be an FSD. My Clinical Manager at Cleveland Clinic Foundation advised me to go for it. While she agreed that I didn't necessarily have the experience that would be considered typical, I did have good critical thinking and problem solving skills and was always willing to take on a challenge. She advised me that the OSU name was a good one to add to a resume and that they, at CCF, would vouch for me should a reference be needed. I did and they did and eventually that was the OSU position I was offered. It changed the trajectory of my career, and I am forever grateful."

"You can learn something from every job you have. Look for that skill and think - how can I apply it? A glass blower taught me how to leverage creative skills. I worked my way through college as a Fotomate in one of those little Fotomat booths that sat in a parking lot, collecting film to be developed and distributing the photos back to customers. I learned how to balance out a cash drawer, manage inventory, upsell film cartridges and establish relationships with repeat customers. All of these had relevance at some point later in my career.

"As a leader, add people to your team who are different than you -- who excel at the things you do not. List those attributes and go in search of them. Do not be intimidated by the prowess that they have that you do not. Revel in it. The collective skillset of your leadership team is what will be the deciding factor in your ability to be successful in your mission. I love the food industry. I love the science of nutrition. But I'm not a good cook… One reason I may have gone into this field is so that I could be around those who were. So we hired the best chefs we could find, and I have enjoyed their meals and tastings for the next 30 years."

Julie: I'm grateful that Mary Angela took a chance and hired newbie with a different skill set than her -- me. She is an avid reader, a learner, and embraces challenges. I'm thankful that she invested in my learning.
An Interview with Randy Sparrow, CDM, CFPP the 2023 Healthcare Silver Plate Winner while serving as the Director of Food, Nutrition and Environmental Services, ProHealth Care.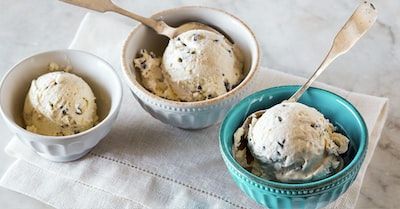 Thanks to Randy for graciously speaking with me about his career, career advice, and leadership wisdom.

A Career Started with Ice Cream!
Randy started in the food business as a Future Farmers of America (FFA) project. Every member had a project to work on and he chose concessions sales since his high school FFA had purchased a 5 gallon ice cream machine at the army surplus store in Indianapolis. The advisor didn't know what they were going to do with the machine, so Randy took on the challenge.
Randy said, "I learned to make ice cream as part of the process which I then sold at different county fairs and carnivals. Then, I traded an old tractor for the ice cream machine. I grew from one to three concession stands and added popcorn. I was able to pay for college with my concession business!".
Julie:
Randy's ingenuity, entrepreneurial spirit, and work ethic were a sparkplug even then. His commitment to the industry and embracing student education set him apart!
Randy told me
the best career advice he ever received was from his parents who told him, "Pick something you will enjoy!
Don't pick something because it's there. Pick something you are passionate about! Plus, believe in it."
This advice has held true through his career.
Knowledge, Skills, Or Behaviors that Set Leaders Up for Success.
Randy was able to identify these characteristics or traits that he believes sets up leaders for success easily as we talked:
Inquiring mind -- asking questions and a willingness to learn.
Be willing to take risks and chances. Don't always play it safe.
It's okay to fail but should have learned from it.
Try something different -- it will help you in the long run.
Be humble, be there to promote for others and not in for the glory themselves. Teamwork is a group effort.
Lastly, leaders who want to do well for the benefit of others -- fellow co-workers and the organization.

Randy's Go To Career Advice for Others:
Be a promoter of your field.
You should feel like you have the best job out there.
Why he promotes healthcare foodservice:
Every day is different - You will use a variety of skills.
Growth potential in the field.
Randy lives this motto of being a promoter of the field.
Congratulations to Randy as he was recently inducted into the Purdue Hospitality Program Hall of Fame for his efforts engaging students in healthcare and hospitality careers.
Keep an open mind and be willing to grow and learn.
You will never have all the answers and can learn from anyone.
Reach out to others for support. Healthcare foodservice is a giving industry.

Finally, I asked Randy what he thought that new healthcare foodservice leaders should expect in their career?
His insights:
Community involvement - activities occurring outside the hospital doors.
Addressing food security issues especially areas where food deserts exist.
More focus on the importance of nutrition and health and getting others on board.
Encouraging alternative strategies for food sourcing - aquaculture, vertical farming, plant based meat alternatives.
Getting healthcare organizations to become more of an education partner from farm to fork and health.
Congratulations to Randy for receiving the 2023 Healthcare Silver Plate award and best wishes as he participates in the 2023 awards ceremony and consideration for the Gold Plate.
Thanks to all of the Silver and Gold Plate recipients who shared their wisdom. Consider their advice as you self-reflect on your career and determine next steps.